Even before I could read, I've loved books. Early favorites have included Dr. Seuss, then the Hardy Boys, Sherlock Holmes, Alistair MacLean, and more recently, David McCullough, Marilynne Robinson, George Herbert, and C. S. Lewis. So, having enjoyed this intake for so long, it has been a privilege to begin putting words back onto the page for others.
Scroll down to explore these Five book options: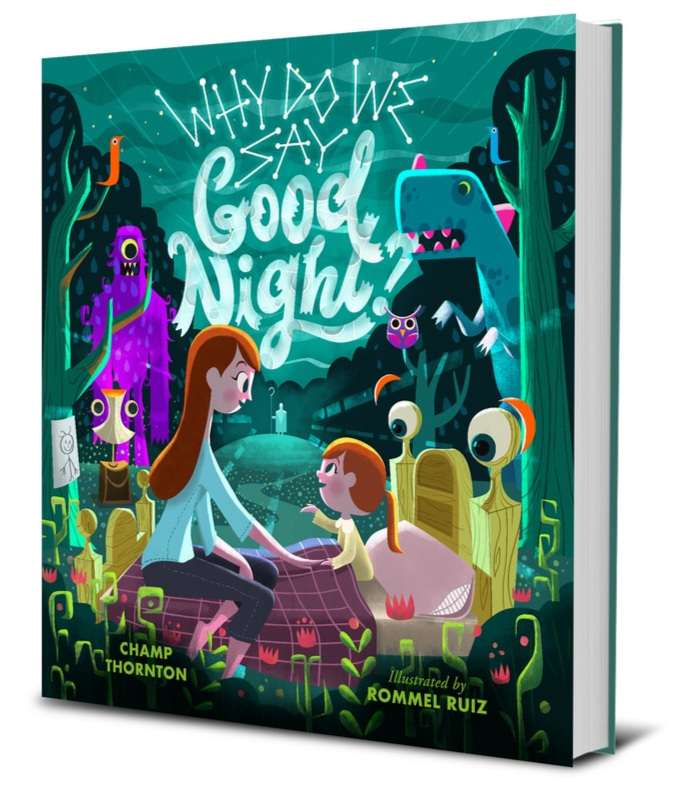 A Big God for Little Hearts
Going to bed and turning out the light can be a hard time for many children. I wrote this book, beautifully designed and illustrated by Rommel Ruiz, to help parents comfort their children with three truths about God.
In the book, as a mother and her little daughter talk, they remember together that God made the night, he sees in the dark, and he watches over them just like a shepherd protects his sheep. Children and parents will want to start a new nighttime tradition of reading together about why we can say that the night is good.
As they read at bedtime or any time, parents can bring comfort and encouragement to their children, reminding them Jesus is near.
Pass It On: A Proverbs Journal for the Next Generation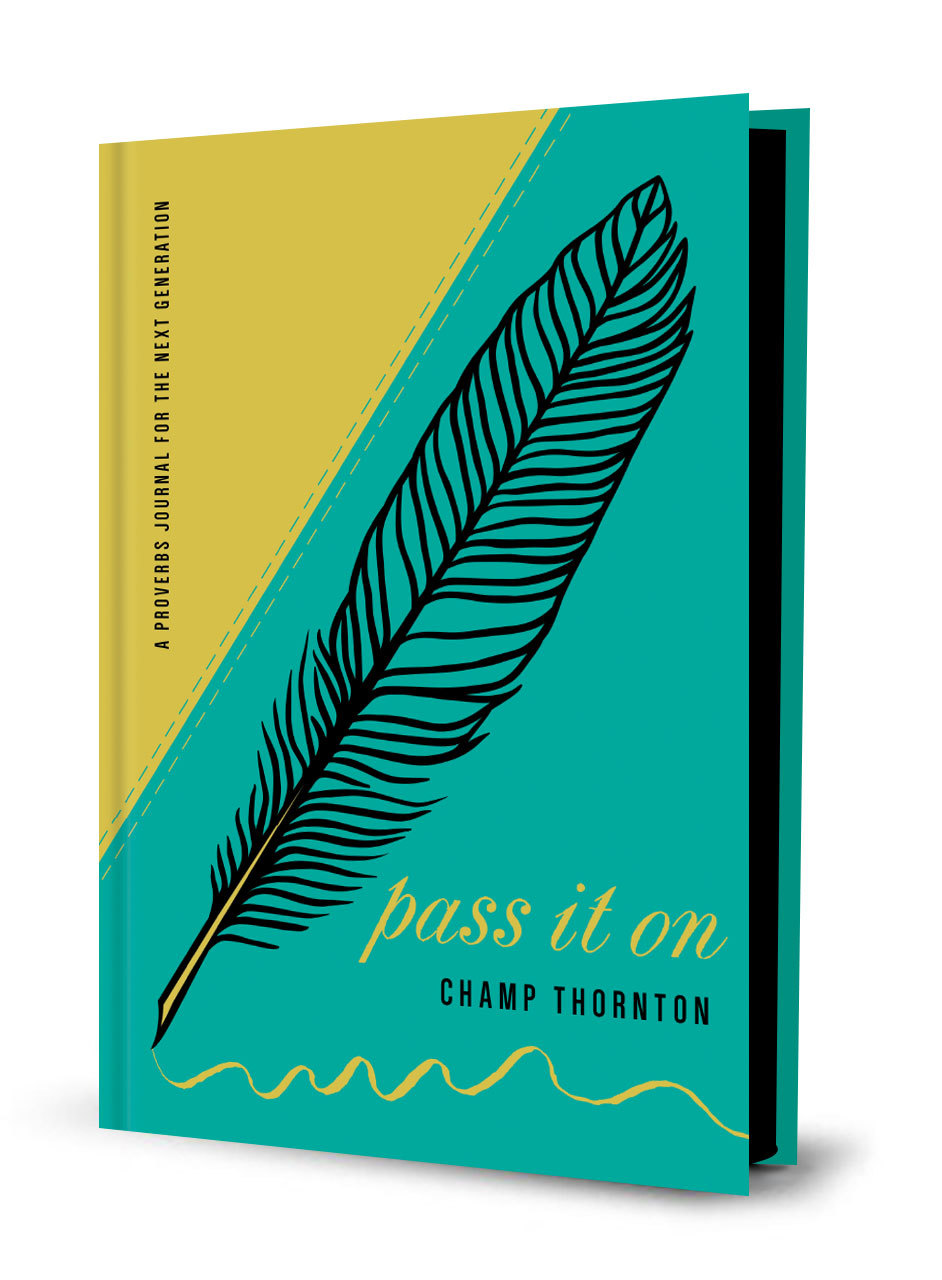 Leave a lasting legacy of wisdom for the next generation by journaling and praying through Proverbs. The perfect gift for a special, older relative or friend who has wisdom, faith, and experience to share.
Although the fast-changing world might say otherwise, there is still great value in passing on life lessons to the next generation. Going through the book of Proverbs in bite-size chunks will give users an opportunity to learn God's wisdom and then share that wisdom with the next generation.
Pass It On guides users through the book of Proverbs and allows them to create their own, personalized wisdom journal that they can share with someone they love. Answering questions about God's perspective on the world, writing out prayers, and sharing their own stories will give users a way to create a lasting keepsake for themselves and for someone they love.
This new resource will help strengthen families and grow them in their love for God and each other. There are many different kinds of legacies to leave, but sharing yourself with the next generation, will stand the test of time. This is a perfect gift for an older and wiser friend or relative so they can share themselves and what they have learned about God with the next generation.
What others are saying . . .
Radical Depth, Strength, & Fun
The Radical Book for Kids is a fun-filled explorer's guide to the Bible, church history, and life for boys and girls age 8 and up. Along with examining some of the most exciting realities in the universe, the handbook is vibrantly illustrated and chock-full of fun facts and ideas. Deep truths are communicated to elementary and middle-school aged kids while stimulating their curiosity and sense of adventure within a gospel-centered framework.
This power-packed book is "radical" in more ways than you might think! It is "radical" in the sense of the original meaning of the word, "going to the root or origin." The Radical Book for Kids will take children on a fascinating journey into the ancient roots of the Christian faith. But it's also "radical" in the more modern sense of being revolutionary. Kids read about men and women who learned to trust Jesus and stand for him—displaying radical faith—even when everything seemed against them.
But The Radical Book for Kids is also "radical"—meaning fun or cool—in the eyes of a child. Kids read about ancient weapons (and how to make one), learn about jewels, create pottery, discover ancient languages, use secret codes, locate stars, tell time using the sun, play a board game that's 3,000 years old—and more.
Check out the table of contents, skip around, or read straight through. However a child chooses to explore it, The Radical Book for Kids will open new vistas for their imagination and help to make straight paths for their feet.
A vibrantly-illustrated, kid-friendly introduction to the roots of Christian faith, including biblical history, theology, fun facts, and encouragements to faithful living for boys and girls 8 and up

Chock-full of charts, illustrations, and design elements that quickly communicate important truths to both beginning and advanced readers (and even those children who don't enjoy reading)

Mixes fun pieces ("How to Make a Slingshot") with practical advice (such as "How to Clean Your Room") and theological sections (like "Names of God") to help kids grasp the Bible's relevance for all of daily life

Immediately engages preteens and young teens with core gospel truths while serving as a springboard to further learning and growth
"from age to age; your faithfulness is written on history's open page" (from a hymn by Edward Plumptre, 1864, rev.)
The story of the Delaware Baptist Association extends back to 1967 and beyond. The labors and personalities of its leaders and the dedication and service of its churches showcase the unfailing steadfastness of the Lord.
From Age to Age traces the heritage of the Delaware Baptist Association, from its rich ancestry and its small beginnings to its later decades of both expansion and economy. Written as part of the DBA's 50th anniversary celebration, this book recounts for the first time many stories which have never been told.
God's Love: A Bible Storybook
I wrote these stories for my own children. It was 2010, they were younger, and I wanted to teach them what God has been teaching me about Himself in His Word. I wanted them to see that God is a loving and gracious God. My children (and their father) sin, ultimately because I don't believe God is good and loving. When I sin, I believe that something or someone else promises more good and more love than God. If I knew how infinitely and incredibly loving and good God is, I would be less inclined to stray from Him and more quickly inclined to return to Him when I do stray. That is what I wanted my children to grasp from God's Word.
By the Book: A History of Ogletown Baptist Church
This book, as part Ogletown Baptist Church's 60th anniversary, tells the story of this congregation started in 1958 in Newark, Delaware.
Over six decades and six full-time pastors, Ogletown has sought to be an orderly ministry, faithful to God's Word. For Ogletown Baptist, church was always to be done by the Book.
I wrote this 126-page history as part of the 60th anniversary celebration of the church where the Lord has allowed me the great privilege of serving as associate pastor, alongside a dedicated membership and staff, since 2012. During 2018, the months of research, hours of interviews, and weeks of writing have provided me with extended opportunities for deep reflection, appreciation, and gratitude to the Lord for the church family I love to serve.